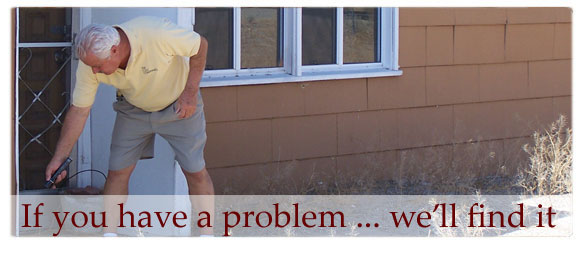 The purpose of the inspection is to provide a limited visual evaluation of the building and to furnish important information discovered during the physical inspection.
Full Home Inspection Process
An average inspection takes approximately 3-4 hours for a standard 2,500 square foot home. It may take more or less time depending on the size, age and general condition of the property.
We follow the Standard of Practice set by the California Real Estate Inspection Association. Listed below are the residential standards for four or fewer units:
Foundations - Basements - Under-Floor Areas

Exterior

Roof Covering

Attic Areas and Roof Framing

Plumbing

Electrical

Heating and Cooling

Fireplaces and Chimneys

Building Interior
Call Now to Schedule Your Inspection
(619) 443-2769